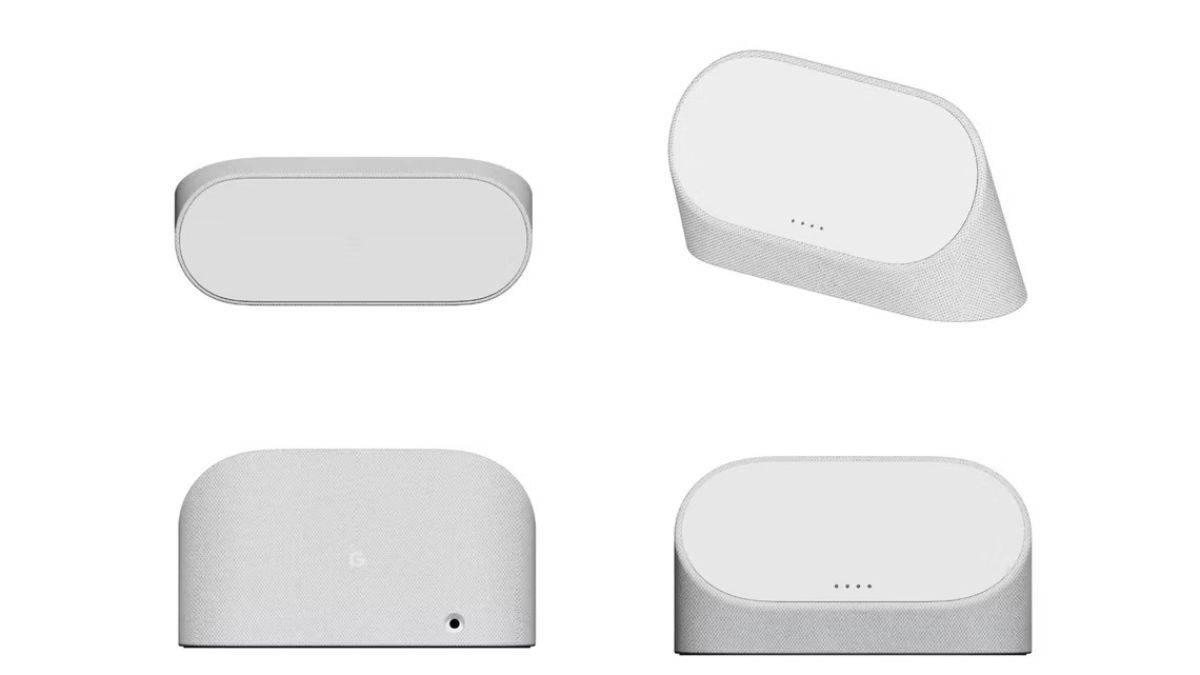 Google's first tablet, the Pixel Tablet, is likely to launch later this year, and we have learned a lot about the device through multiple leaks. While the big G is still mum about revealing any official details of the Pixel Tablet, leakers frequently share information about the slate. The latest one is all about the Pixel Tablet's base. Leaker SnoopyTech on Twitter shared renders of the Google Pixel Tablet's charging dock in a light gray colorway — Chalk in Google's vocab.
In the tweet, Snoopy Tech mentions it as the "Google Pixel Tablet Stand," though it's unclear if that's the device's name or a description of what it is. It seems like the stand will don two hats: a charger and an external speaker for the Pixel tablet. The dock looks akin to Nest Hub devices in the leaked images.
From the renders, we can see it has four pins that align with the tablet's connectors on the back. The rear features a cloth-like material wrapped around the device with a standard barrel plug for power and a debossed G logo. At the bottom, it has a single hardware button and a G symbol. The function of this hardware button is still a mystery.
Besides this, folks over at 9to5Google conducted a teardown of the Google Home app and unearthed some details about how the dock will work. The report suggests the Pixel Tablet will enter 'Hub Mode' when placed on its dock. Furthermore, you will be able to assign the dock to a room via Google Home, just like you can with other smart speakers and displays.
This isn't our first time seeing the dock from this close. A Facebook marketplace listing showcased the stand and tablet in full glory. Another leak revealed some functions of the dock in action.