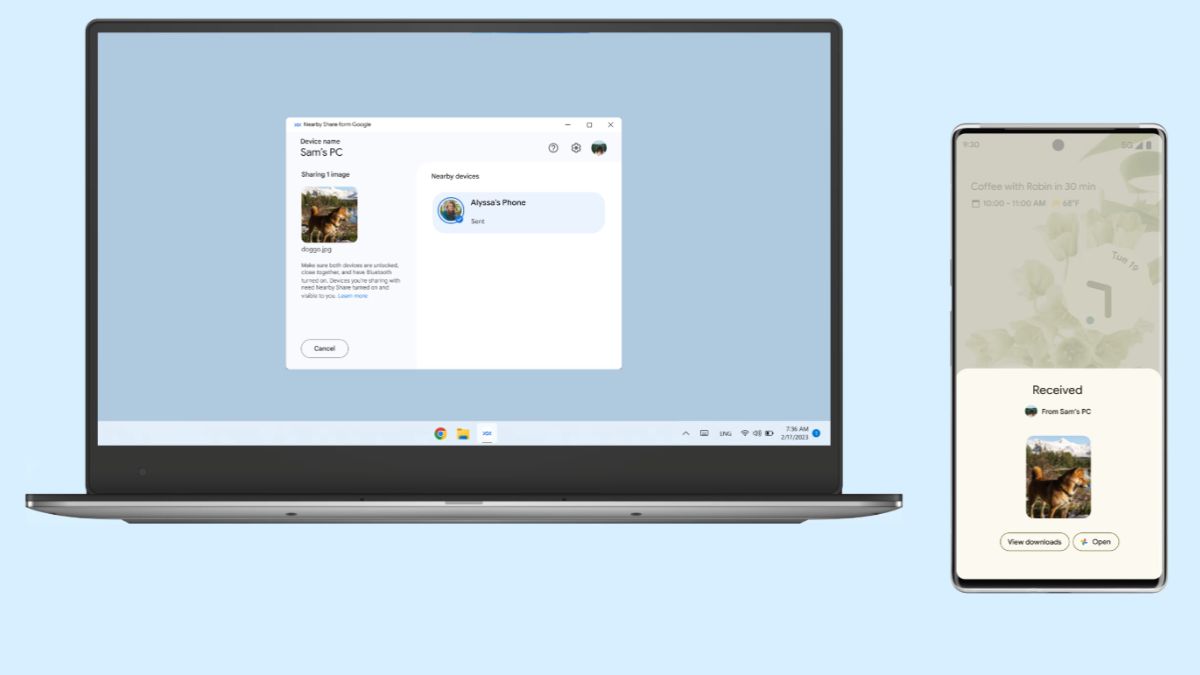 Google introduced Nearby Share in 2020, a simple way for Android users to transfer files between devices without connecting them to any cable or attaching them to an email. While Android users are happy with the feature that allows them to easily send files fast without any wire, sending files from a phone to Windows PC can be a hassle. Thankfully, Google is now rolling out this feature for Windows.
At CES 2022, big G announced its plans to roll out Nearby Share for Windows via a beta program at some point in the future. And now, the search giant announced the release of Nearby Share beta for Windows in a blog post. The app is downloadable from the Android website and compatible with the 64-bit version of Windows 10 and up. It doesn't support ARM processor-powered devices.
For this to work, the devices should be within 5 meters/16 feet of each other. It works similarly to Android, but you can also drag and drop files or right-click on the file and select the Nearby Share option from the menu. You should see all nearby devices in the recipient list. It only shows devices with Nearby Share turned on, unlocked and closed together, and logged into a Google account.
For security purposes, other receivers must accept each share from the sender. There is also an option to decline a share request. You can set your preferred visibility for Nearby Share to Everyone, Contacts, and Your devices, just like on Android apps. To do this, navigate to settings, and click on the device visibility section. You can select Everyone, Contacts, Your devices, or No one from the menu.
For now, this tool's beta is only available in the US and some other countries. You can check the list here.
Via: AndroidPolice