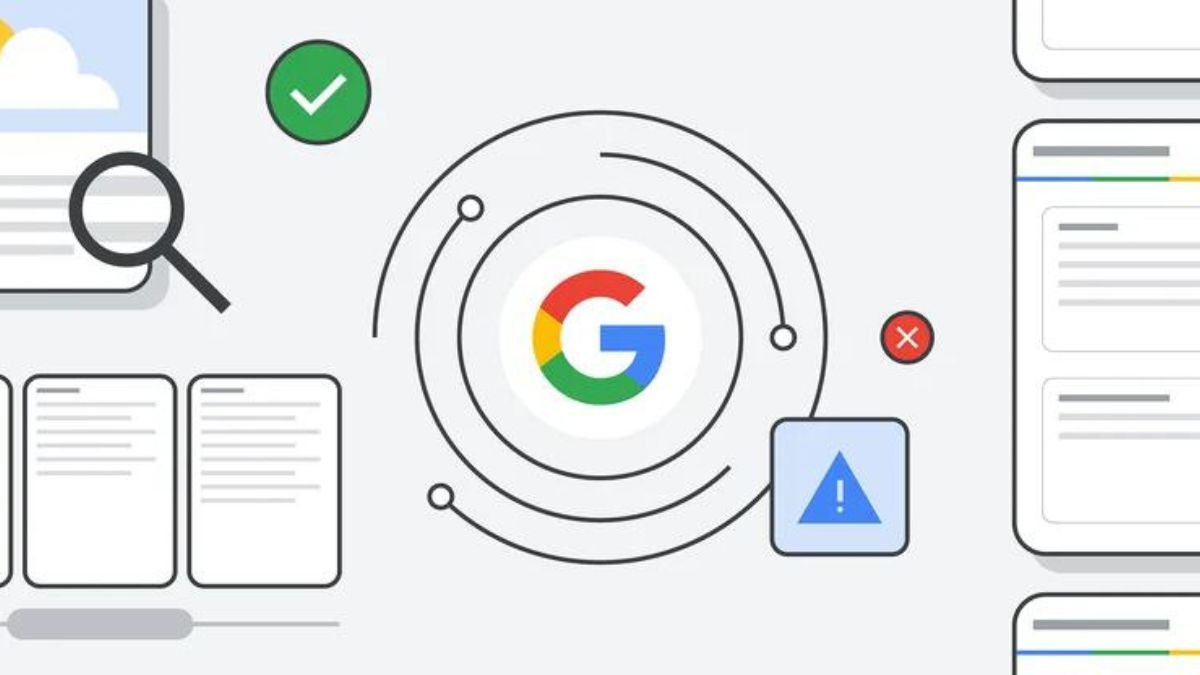 You may notice a difference in the looks of Google Search in the coming days. The big G is adding many new tools in search results ahead of International Fact-Checking Day on April 2 to help you verify the information. In a blog post, the search giant announced the rollout of features to help with fact-checking information when you search for something on Google search. One of the new tools that the company introduced is "Perspectives."
"Perspectives" is a new box that presents "a range of journalists, experts, and other relevant voices on the topic you're searching for" that will appear under the "Top Stories" section in results. The company says this feature will soon debut in English in the US and will be available for Google Search on the web and mobile app.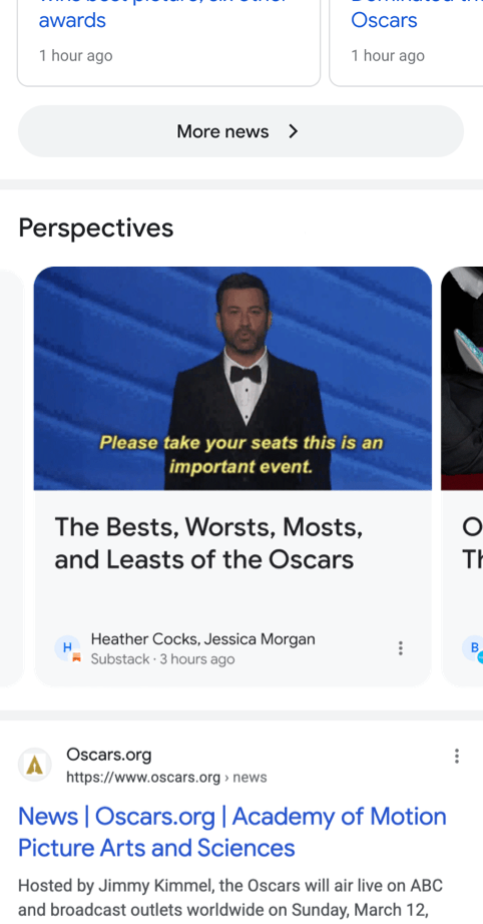 Google says that "this feature will give you a variety of noteworthy voices on a news topic, complementing the trustworthy reporting you already find on Search to help broaden your understanding. As with all our features for news, we're committed to bringing you authoritative and trustworthy information."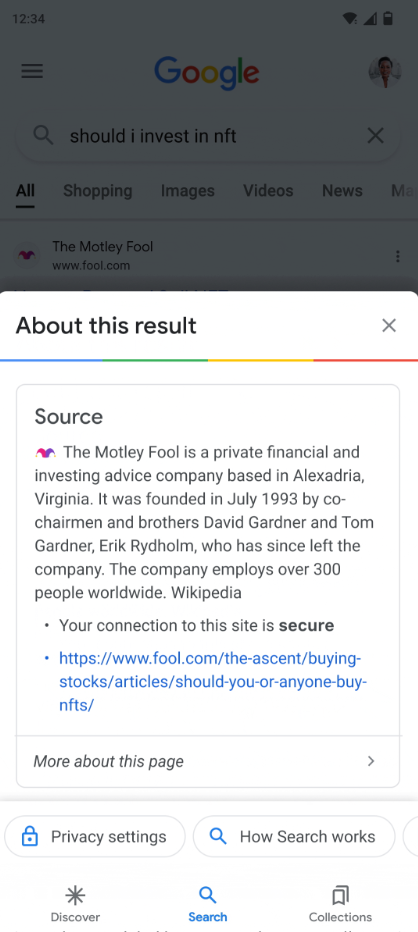 Besides this, Google added an "About this result" tool, which is now available globally. With this tool, you'll notice three dots next to the result when you search for something. Tapping those three dots will show you a window that informs you about the information you're seeing with the site's description, index date, and other details that helps provide more context about the source. The Mountain View giant says this tool will be available in all languages in the coming days.
Additional features that Google introduces include an alert notifying you when a topic is fast evolving, a tool that provides author background information, and simplifies reaching a website's About page.
You can check out all the details here.