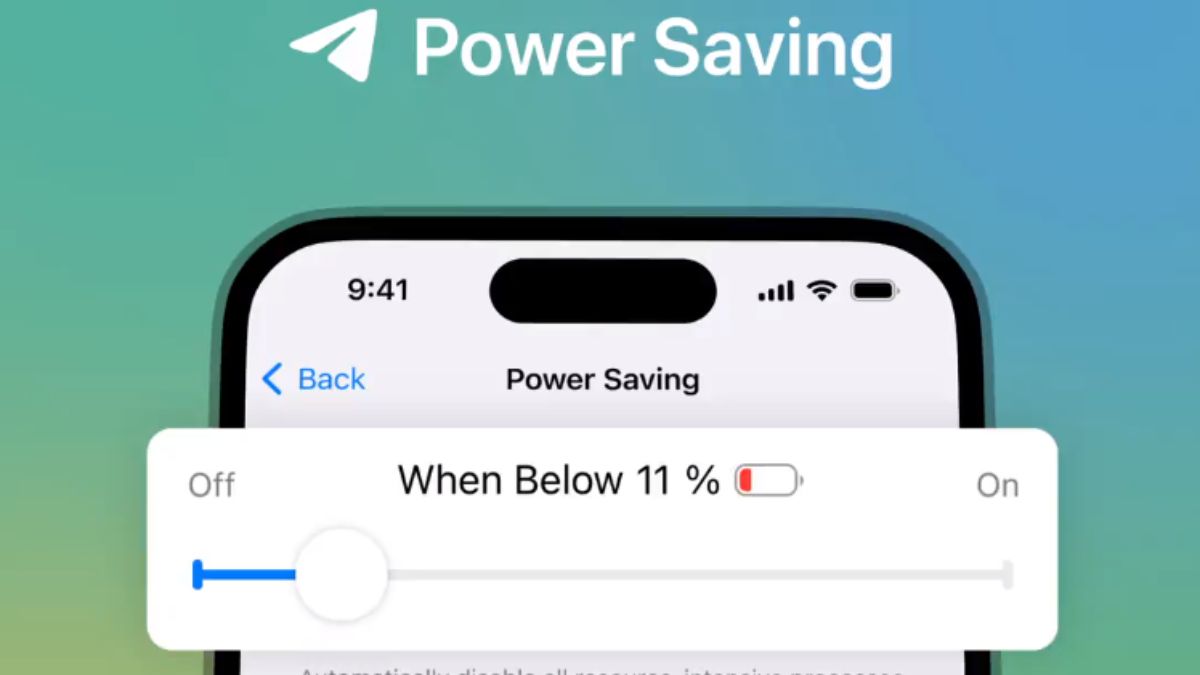 Telegram's latest update gives you a new way to customize the app alongside the addition of the ability to save battery, optimize performance for lower-end smartphones, brings more playback speed choices, and other app improvements. The company announced the roll-out of all these features in a blog post.
The all-new Power Saving mode helps you save battery life and reduces data usage. To conserve power, you now have the option to deactivate the app's animations and effects. Doing so helps in improvement in performance on older devices.
There's also an option to configure the power-saving mode to automatically turn on when your battery drops to a certain percentage, with individual toggles that let you disable particular effects.
While this mode is available on both iOS and Android, you get an additional feature on iOS to limit background updates. However, Telegram doesn't recommend enabling it to display an "Updating…" message on your app more frequently. You can turn on the power-saving mode and customize it from the Setting – Power Saving menu.
Telegram claims that they tested more than 200 Android device types to see how well the app performs and then made optimized default settings to ensure the best user experience.
Besides this, it also introduces more playback speed options, such as changing the speed between 0.2x and 2.5x by holding the 2x button. Furthermore, read receipts of a group with less than 100 members will now get a popup showing the time when the participant read the message.
The update also includes improved iOS folder support, interactive emojis and reactions, new animated emojis for premium users, and the option to switch off the automatic reorganization of sticker packs. If the person you invite restricts who can add them to groups, you can send invite links as a message.
Source: Telegram