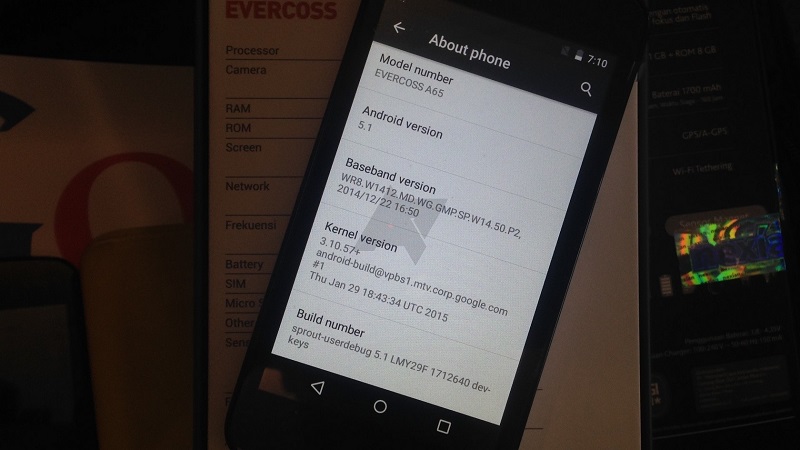 Google may have only just made Android 5.0.2 available for its Nexus devices, but it seems the company is already close to launching Android 5.1. The update is now shipping on select Android One handsets in Indonesia, and expected soon for Nexus smartphones and tablets.
Google's Indonesian Android One homepage has no less than five mentions of Android 5.1 Lollipop, and they aren't just innocent mistakes. Photos published by AndroidPolice prove that a whole bunch of Android One devices are now shipping with the update pre-installed.
Given that it's still early, we don't yet know what Android 5.1 brings. While there may be a few new features, it's expected to be mostly made up of bug fixes, and hopefully a patch for Lollipop's frustrating memory leak that has been plaguing many users.
So, when will Android 5.1 reach other devices? Well, after digging around in their server logs, AndroidPolice found numerous visits from the Nexus 5, Nexus 6, and Nexus 9 all running an Android 5.1 build, which suggests a Nexus rollout could be close.
"While these, of course, could have been easily faked, the amount of them and the presence of both the correct version number and the evolving build series make me confident that they're real," writes Artem Russakovskii. "And why wouldn't they be? Obviously, Google has been testing the latest version of Android on Nexus devices."
Hopefully, Google will break its silence on Android 5.1 soon, and we'll know more about when it's coming and what it will bring. In the meantime, we'll just have to be patient.
[via
AndroidPolice
]